In northeast Nigeria, more than 1.7 million people have been displaced as a result of conflict between the military and non-state armed groups. MSF is providing primary and secondary healthcare in 10 locations across Borno State, the epicentre of the violence.
Zimbabwean lawyer Karsten Noko has worked with MSF for nearly a decade. He just spent 12 months in Maiduguri, Borno State, working as an Advocacy Representative in support of MSF's medical activities there. He reflects on his recent assignment:
"I started working with MSF in my hometown of Beitbridge in Zimbabwe in 2009. I'm a lawyer by training, but with MSF I've worked in advocacy, health promotion, and I've also served as the vice president of the Board of MSF Southern Africa. Now, I'm an advocacy representative in Maiduguri, in Borno State, northeast Nigeria.
"In northeast Nigeria today MSF runs primary and secondary healthcare activities in 10 locations. This includes nutrition programs to treat and provide support to severely malnourished children.
In terms of healthcare, you can see the assistance we provide is basically the difference between life and death.
"The patients we treat are mainly internally displaced people, coming from areas currently controlled by the armed opposition groups – these areas that don't have any access to humanitarian assistance.
When people arrive in Maiduguri and in some of the outlying towns where MSF teams are able to reach them we provide the essentials: water, sanitation, healthcare. These are the very basics we take for granted, but that tens of thousands of people in Borno State do not have access to.
"Nine years ago (before I joined MSF) I still lived in my hometown, Beitbridge. There we experienced the biggest cholera outbreak in Zimbabwe's history at that particular time. In response, MSF came in and provided the bulk of patient care. It was the first time I saw MSF work and, I think for me, it was one of the most remarkable moments.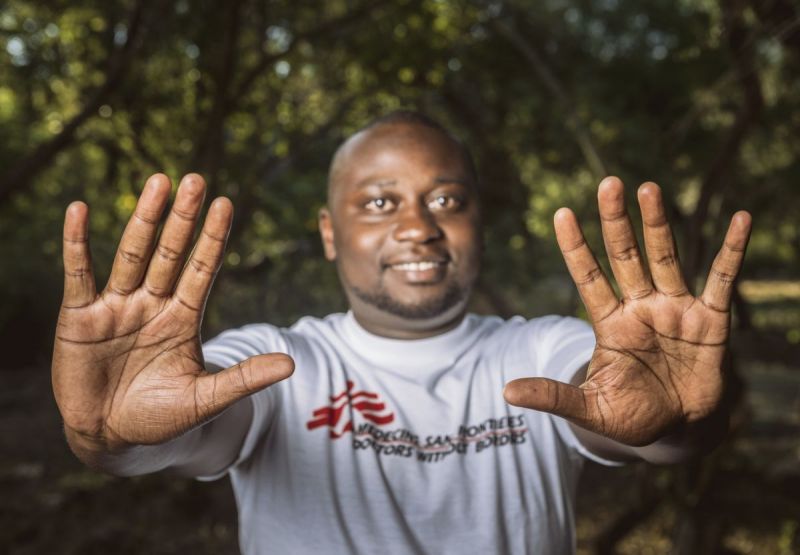 The Zimbabwean health system was on the brink of collapse because of an economic and political crisis. When MSF arrived my friends and family who were affected by cholera were able to get the care they needed. That drew me to the organisation before I even fully understood what MSF was about.
"Now, almost a decade later, when I arrived in Nigeria there was a cholera outbreak in a town in Borno State. That immediately took me back to my first experience with MSF. Similar to Zimbabwe, Borno State a collapsed health system, a collapsed civil service system, and very little capacity from the Ministry of Health.
"The MSF teams I worked with treated 70% of all the cholera cases between from September to December of 2017. Again, MSF managed to reach people in need and provide patient care. Since the beginning of 2018, my colleagues have responded to at least five cholera outbreaks in Nigeria.
"The experience made me realise how as MSF we continue to try and ensure we do better than we did the last time. From the MSF operation in Beitbridge in 2009 to in Borno State in 2017, I could see the ways we try to improve - always working to be faster and better in our reactions.
"Returning to field work this year, after some time away, has exposed me yet again to the reality people experience in places where MSF works. We wake up every day, not really sure what will happen because it's quite a fast-paced humanitarian operation and things can change very rapidly.
On a personal and professional level, this continues to be a good challenge. I think the difference we are able to make is something that draws me further into the work; it motivates me to always want to be a part of MSF in one way or another."
---
Read more: Patient Testimonies
Find out more about MSF's work in Borno State, Nigeria