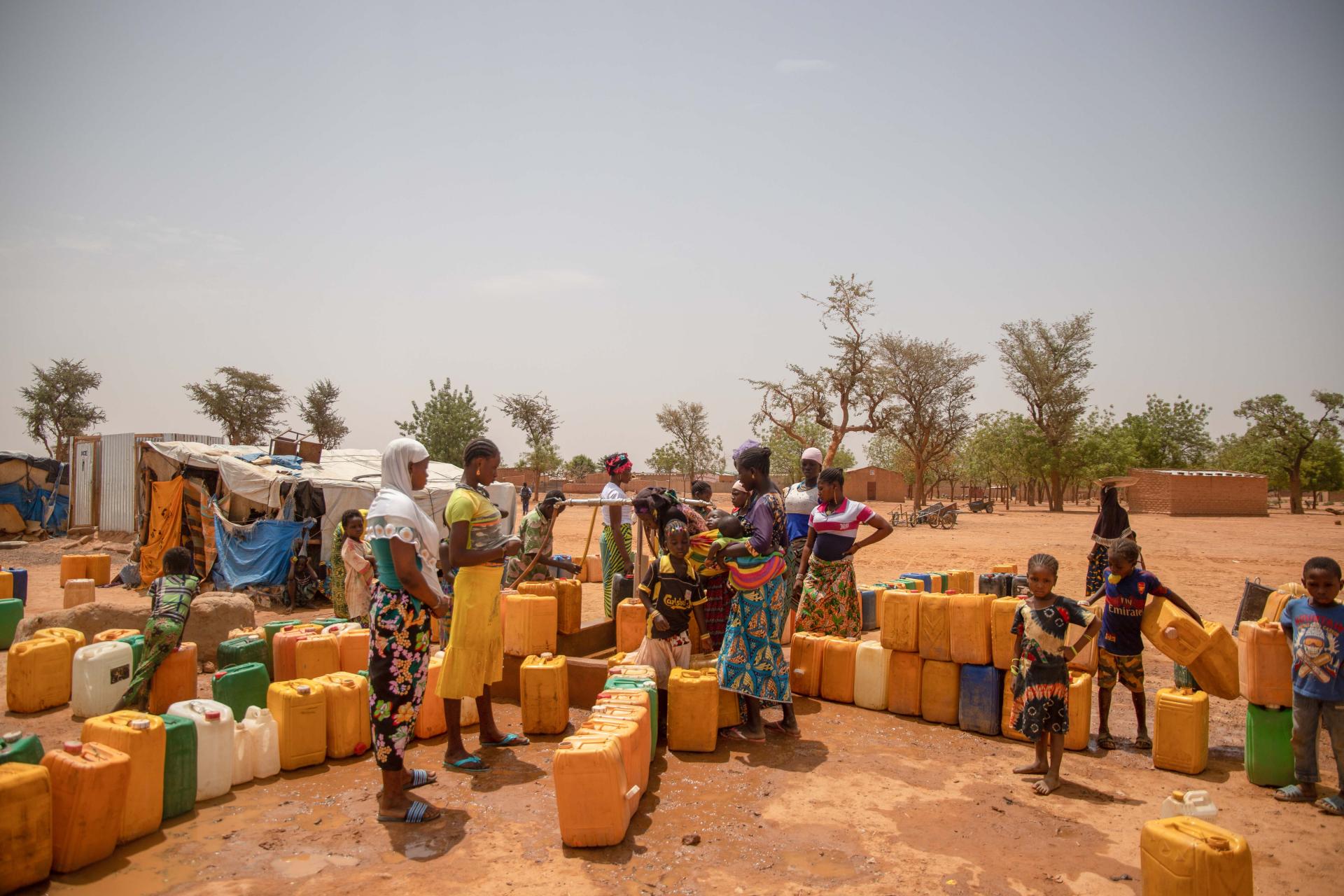 In 2020, Doctors Without Borders (MSF) scaled up activities in Burkina Faso, opening several new projects and providing care to vulnerable communities affected by violence.
The number of people displaced by conflict in the country surged from around 560,000 at the end of 2019, to over one million by December 2020. The regions of Sahel, Nord, and Centre Nord were the most affected by insecurity. Tens of thousands of people fled their homes and moved across these regions in search of safety. This led to a significant increase in demand for basic necessities, including shelter. Our teams assisted displaced people and host communities in these regions, but the rising insecurity posed a significant barrier for MSF and other humanitarian organisations attempting to deliver care.

vaccinations against measles in response to an outbreak
Despite the security concerns and the COVID-19, we increased our level of support in the country, running general and specialist healthcare services for people in need. We also distributed relief items such as cooking and hygiene kits, trucked in water, and supported vaccination campaigns.
As well as opening new projects in the region of Centre-Nord, in the towns of Kaya, Pissila, Pensa, Kongoussi, and Bourzanga, we responded to various emergencies in Sahel, Centre-Nord, Nord, and Est regions. In Est, where armed groups remain a threat, we donated surgical kits to increase the capacity of Pama hospital. In March, we sent mobile clinics to assist people fleeing violence in Nord and vaccinated against measles following an outbreak in the villages of Boromo and Dédougou in the Boucle du Mouhoun region. In June, a team travelled to Silmangué in Centre-Nord to provide healthcare and distribute tents and other essential items to people trapped by floods and heavy rains. In July, we responded to a hepatitis E outbreak in Barsalogho, Centre-Nord region.
To respond to the COVID-19 pandemic, our teams launched short-term interventions for outpatient follow-ups, contact tracing, and awareness-raising activities in the capital, Ouagadougou, and in the second-largest city, Bobo-Dioulasso, in Hauts-Bassins region. We also offered training, support, and epidemiological surveillance in our existing projects and to other health facilities in the areas, we work in.
No. staff in 2020: 691 (FTE) » Expenditure in 2020: €22.4 million MSF first worked in the country: 1995 »