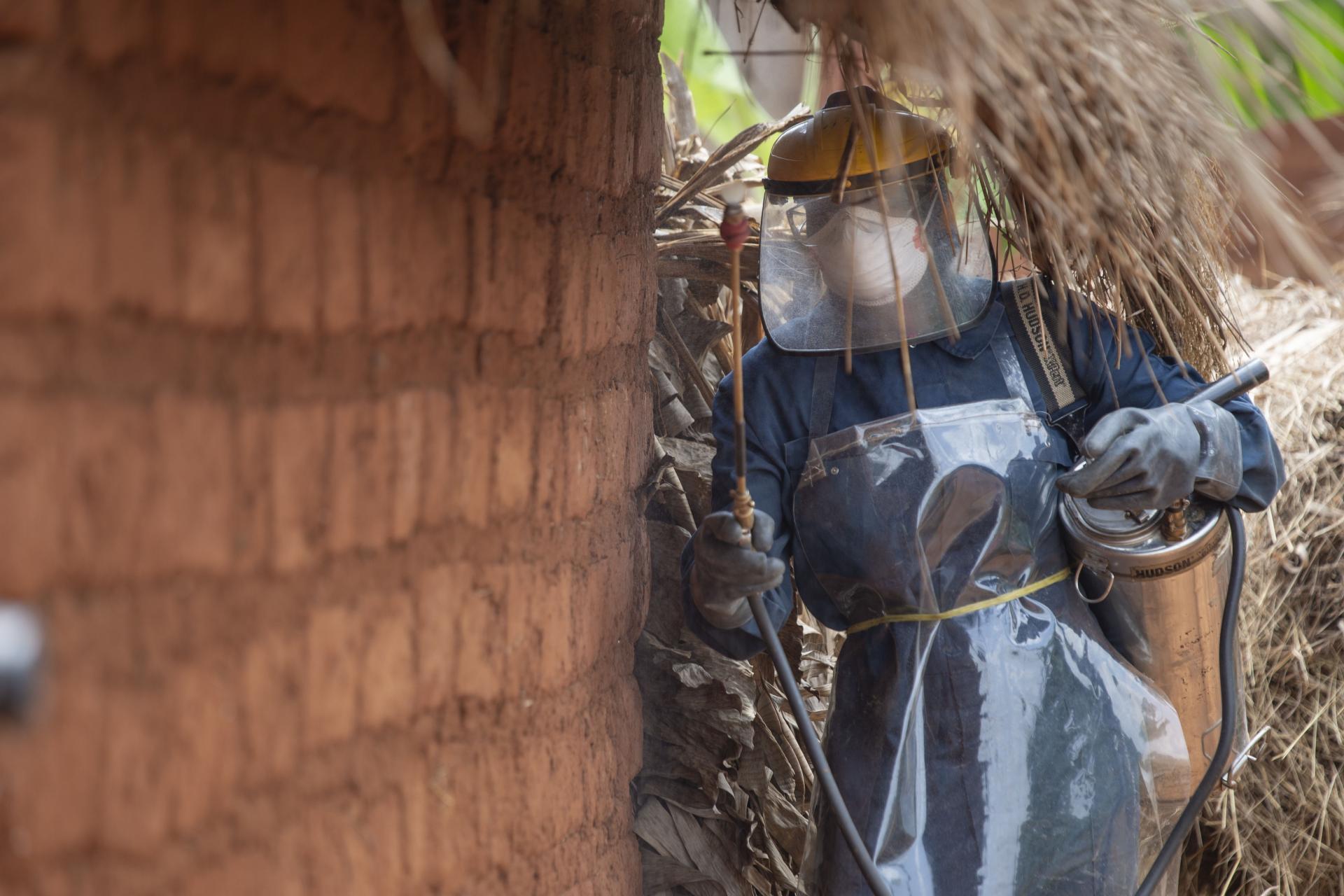 In Burundi, Doctors Without Borders (MSF) continued to run malaria prevention and care activities, while responding to epidemics and unknown diseases, and offering high-quality care for victims of trauma in Bujumbura
As in 2019, our teams implemented a massive malaria prevention campaign in Kinyinya district, which involved spraying over 67,000 houses with insecticide to kill mosquitoes, thereby offering inhabitants up to nine months of protection against the disease. MSF also improved standards for malaria patients in 17 medical facilities and ensured that they received treatment free of charge.

emergency room admissions
In Bujumbura, our 68-bed trauma facility l'Arche de Kigobe offered emergency care for patients suffering from moderate and severe trauma, mostly caused by road traffic accidents. We supported care for people with simple trauma injuries in other health centres and district hospitals and started to hand over patients with moderate trauma to Kamenge University Hospital Centre. In order to facilitate the handover of our activities at l'Arche de Kigobe in February 2021, we entered into a partnership with Prince Régent Charles Hospital, aimed at reinforcing moderate and severe trauma case management through the provision of medical training, donations, and financial support.
In January 2020, following the notification of hundreds – and eventually thousands – of patients with lower-limb ulcers in Muyinga province, we sent a team to offer medical care in the Giteranyi health district. As little is known about the nature or cause of this disease, which mostly affects children living in precarious conditions, we are also supporting environmental, laboratory, and vector control surveys. In addition to these projects, our teams responded to several emergencies in the country; for example, providing treatment during a measles outbreak in Cibitoke province, and assisting victims of floods around Gatumba. To help with COVID-19 prevention activities, we provided training on triage and infection control in the MSF-supported facilities in Bujumbura, Muyinga, as well as in Kinyinya, along the border with Tanzania.
No. staff in 2020: 363 (FTE) » Expenditure in 2020: €9 million MSF first worked in the country: 1992