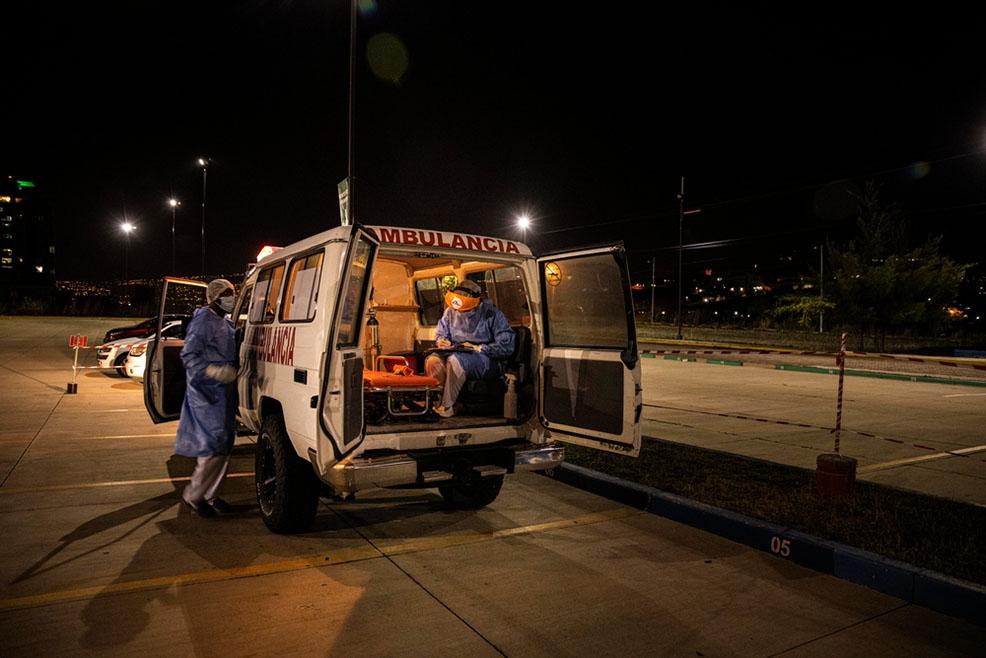 Honduras has experienced years of political, economic and social instability, and has one of the highest rates of violence in the world. This has great medical, psychological and social consequences for people.
Our teams treat victims of violence, including sexual violence. We work with the Honduran Ministry of Health on our priority service project, offering emergency medical and psychological care to victims of sexual violence.
In Choloma, we provide family planning, ante- and postnatal consultations and mental healthcare through mobile clinics. In San Pedro Sula, we work to improve access to medical and psychological healthcare for LGBTIQ people and sex workers.
Since September 2021, we have refocused our activities in Tegucigalpa to assist migrants who cross Honduras on their journey to the U.S. We offer general and mental healthcare through two mobile clinics deployed at different points of the country.
Our activities in 2021 in Honduras
STAFF IN 2021 (FULL-TIME EQUIVALENT)
YEAR MSF FIRST WORKED IN THE COUNTRY
MSF IN HONDURAS IN 2021
In Honduras, Doctors Without Borders (MSF) runs programmes to assist vulnerable people affected by violence and discrimination and communities with little access to healthcare.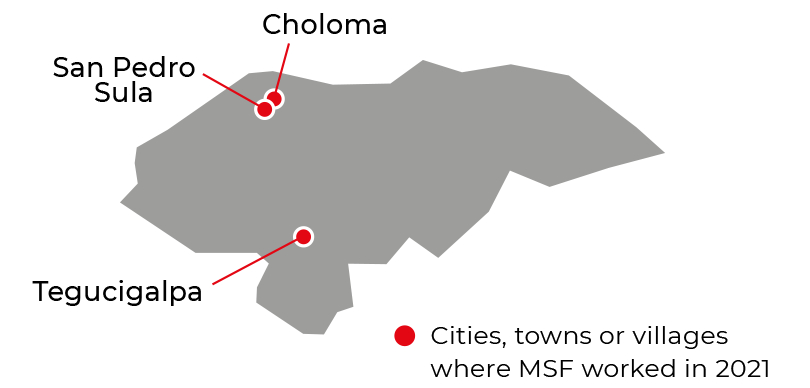 In Choloma, in the northern department of Cortés, MSF offered humanitarian and medical assistance to people still suffering the consequences of the two hurricanes that struck at the end of 2020. Our team at the mother and child clinic continued to provide family planning services, ante- and postnatal consultations and basic obstetric care. In 2021, we opened a new clinic near San Pedro Sula to improve access to medical and psychological care for sex workers and the LGBTIQ+ community. In December, we launched an emergency intervention to help people affected by the floods in Villanueva.
In the capital, Tegucigalpa, we run a project providing comprehensive care to victims of sexual violence. We also continue to work with the Ministry of Health and other organisations to approve a national protocol to guarantee access to medical and psychosocial care for victims.
Between April and November, we supported the local government in Tegucigalpa by running a telemedicine service offering medical and mental health consultations and transferring seriously ill COVID-19 patients from triage points to hospital. We provided three ambulances, which helped to reduce the waiting time and the risk of deterioration in the patients' condition.
MSF also launched a number of responses to assist migrants in 2021. We provided medical and psychological care to people migrating north in a very large caravan in January; hundreds of migrants who had been stopped at the southern border crossing with Nicaragua in April; and deportees from Mexico and the US arriving at the northern border with Guatemala. We also started to run a mobile clinic serving migrants at Comayagüela bus terminal in September.

INDIVIDUAL MENTAL HEALTH CONSULTATIONS
PEOPLE TREATED FOR SEXUAL VIOLENCE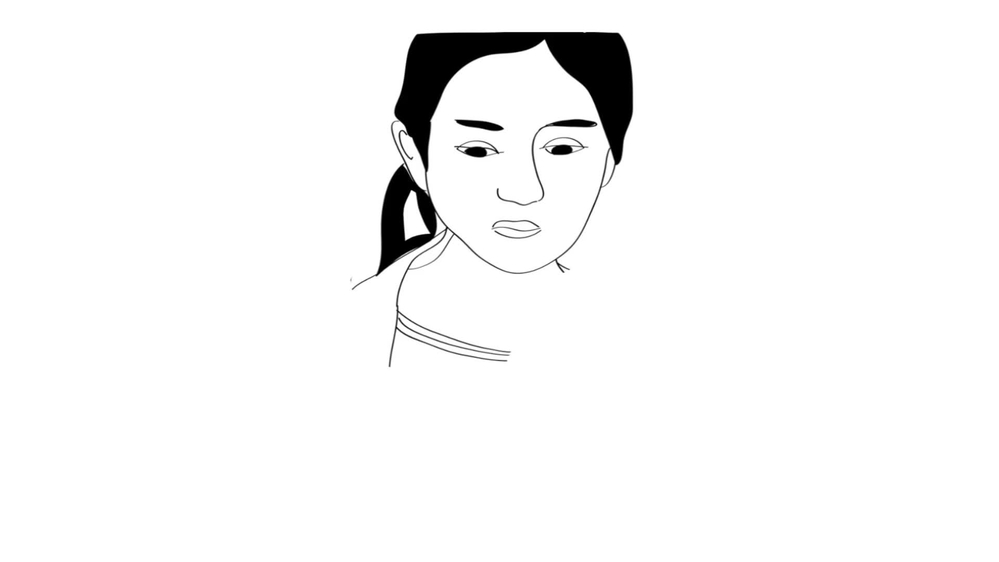 "I'm 13 years old and I'm pregnant"
"THE MSF PSYCHOLOGIST EXPLAINED TO ME THAT WHAT I SUFFERED WAS A SEXUAL ATTACK"
The story of 13-year-old Estela*, from Choloma, Honduras, is representative of many of the young patients we care for in our projects in Tegucigalpa and Choloma in Honduras, and Reynosa, Mexico.