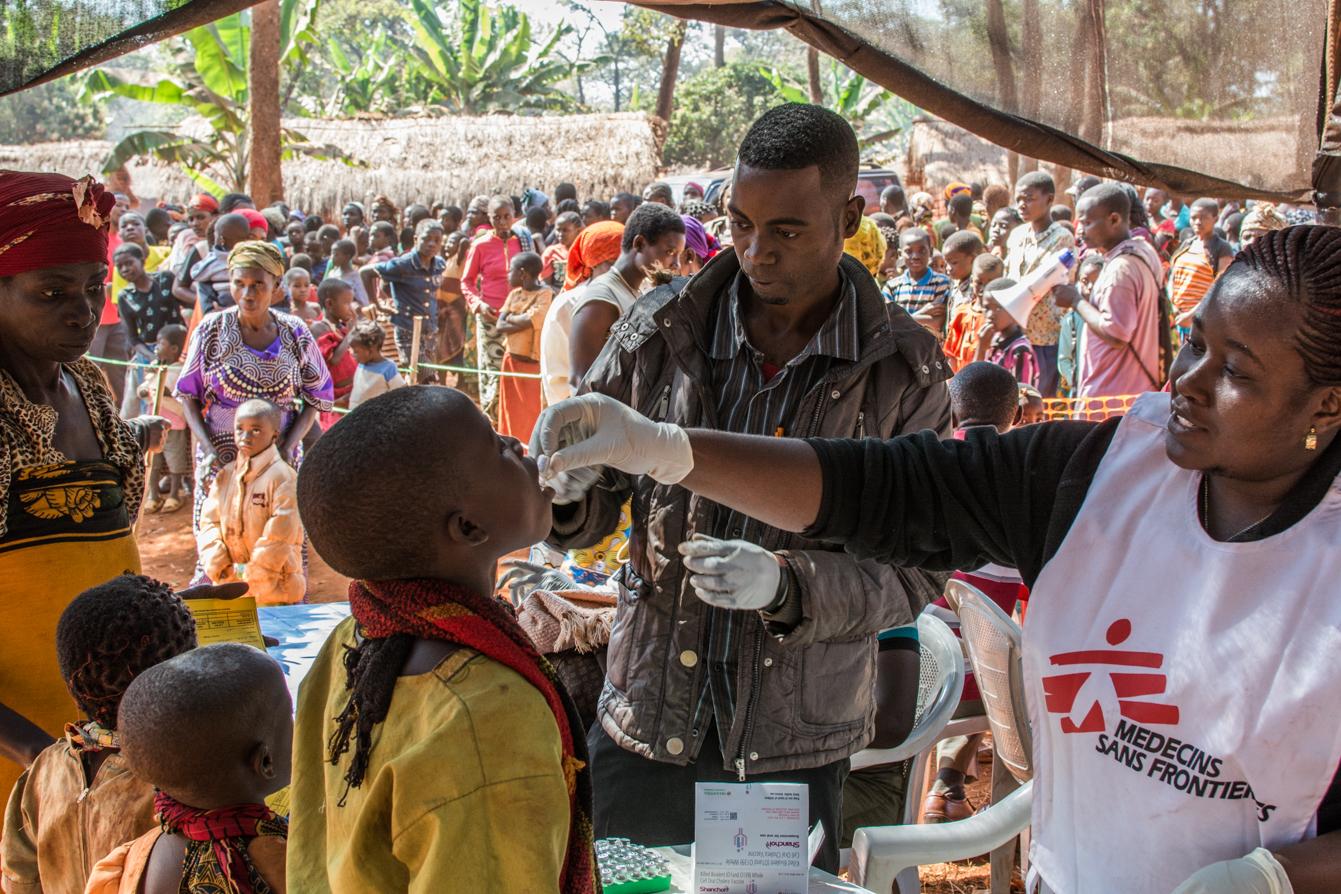 The focus of Doctors Without Borders (MSF) activities in Tanzania is providing healthcare for Burundian refugees and local communities in Kigoma region.
After violence erupted in Burundi in 2015, thousands of people fled into Tanzania. In 2020, some 20,000 returned home, but more than 147,000 are still living there in camps, as they do not believe that they would be safe in their country. Restrictions on movement outside the camps prevent them from seeking work, forcing them to rely solely on ever-dwindling humanitarian assistance. The refugee response in Tanzania is one of the most chronically underfunded in the world.
MSF remains the main healthcare provider in Nduta camp, one of three camps hosting refugees in Kigoma. Four health posts linked to a hospital help to cover the medical needs of nearly 70,000 refugees in the camp and around 20,000 people from surrounding villages.

emergency room admissions
individual mental health consultations
MSF teams offer health services for women and children, including care and counselling for survivors of sexual and gender-based violence, as well as mental health consultations and treatment for tuberculosis, HIV, and a range of non-communicable diseases.
We run paediatric and adult wards at the hospital, serving both refugees and host communities. We also assist deliveries in our maternity room and facilitate emergency surgical and obstetric referrals to the nearby government hospital.
Throughout 2020, we supported emergency preparedness and response activities. We ran a 100-bed COVID-19 quarantine facility in Nduta camp and trained more than 430 staff to respond to a potential outbreak. In April, following floods in Lindi, on the country's southeastern coast, our teams donated medicines to prevent and treat malaria, acute diarrhoea, and dehydration. In May, we organised a measles vaccination campaign after an outbreak in the camp.
No. staff in 2020: 327 (FTE) » Expenditure in 2020: €7.9 million MSF first worked in the country: 1993