Tumaini Kombe is a Tanzanian health promoter with Doctors Without Borders (MSF) in Nduta refugee camp, north-western Tanzania, where MSF is the sole healthcare provider for 75,000 Burundian refugees. As the focal point for health promotion, Tumaini is working on preventative measures for a COVID-19 outbreak in Nduta camp through community engagement.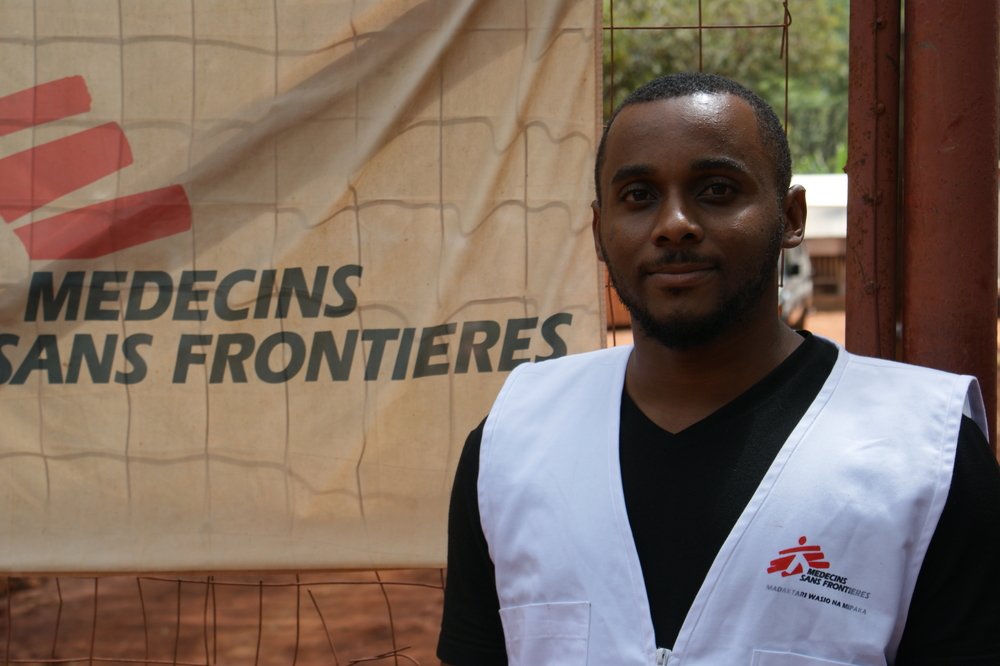 We line up on the red damp earth every morning, edging towards the steel security gates ahead of us and the vast camp beyond; dotted with shelters made of mud bricks and plastic sheeting, surrounded by canopies of tall trees. 
At the gates of the entrance, our temperature is taken, we wash our hands and head into the camp, making our way to the hospital. As we drive through, sunlight begins to break through the leafy branches, and in the distance, past the mountains, you can almost see Burundi. We get out of the bus and step into the hospital where every day our wards are filled with patients being treated for tuberculosis, diabetes, cardiovascular diseases, mental health and much more. Unfortunately, these severe health problems aren't going away just because the new Coronavirus is edging closer to the camp.
However, with the accelerated outbreak of COVID-19 in Tanzania and across Africa, much of my work as a health promoter has turned to preparing the community for an outbreak in the camp. Part of my job is to engage with the community of some 75,000 Burundians, spread across 30km-squared of muddy earth. We offer health education on everything ranging from treatment for diarrhoea and malaria to ante-natal care, HIV and more.
With the potential outbreak of COVID-19, we also educate families on best hygiene practices, physical distancing and explain how to prevent the spread of the virus.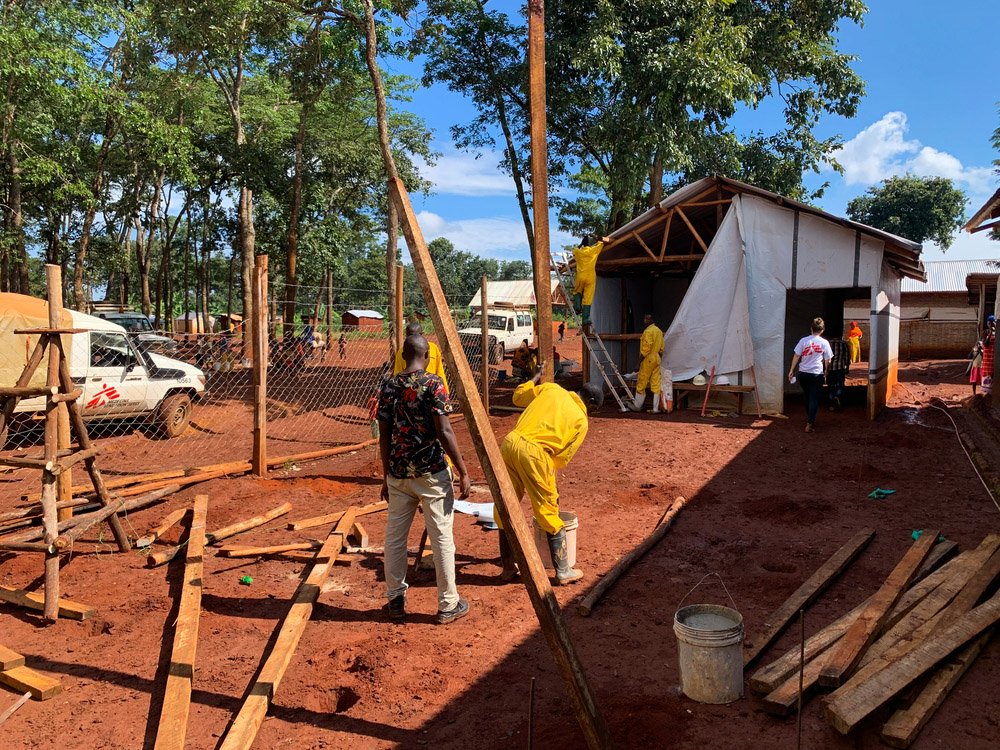 Our work here in educating and sensitising people is really important, as there can be all sorts of rumours circulating the camp. Recently, after an announcement from a prominent religious leader who claimed that COVID-19 can be cured by a piece of human hair found inside the Bible, people were quite busy down here rummaging in their Bibles to look for the piece of hair. Rumour had it that in order to be cured of the foreign virus, one must put the hair inside a cup of water and drink it. 
One of our many responsibilities as MSF health promoters is to visit people's shelters one by one, and counteract such myths surrounding COVID-19 with education, and to sensitise the community on real preventative measures and good hygiene practice.
Unfortunately, though, there is certain health advice that is simply impossible for the community to follow here. The luxury of social distancing promoted vigorously and enjoyed by many societies is not feasible in Nduta refugee camp. On average, five to seven people share a small shelter made of mud bricks with a metal or plastic roof. People live in cramped conditions and invariably sleep on the floor. If someone presents with symptoms, how can they isolate themselves here?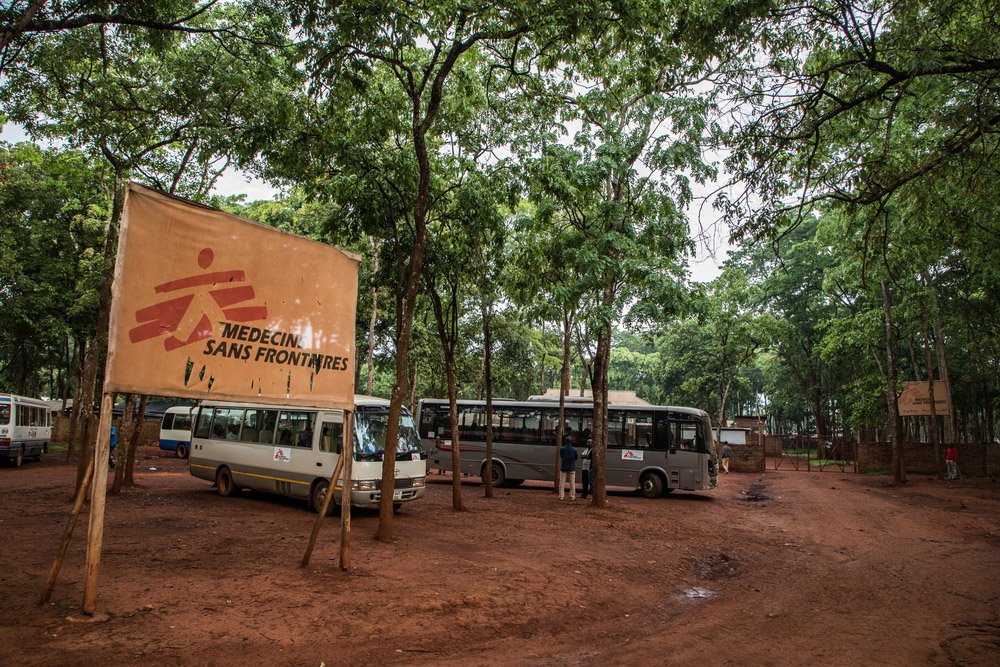 One patient, a young woman of 19-years-old who recently gave birth, confessed to me her concerns about an outbreak in the camp. She asked how she can abide by the preventative measures when there is a lack of soap, when there is one water distribution point for up to 300 shelters, and only three food distribution points for the whole camp. The reality is, adhering to the preventative measures needed to ensure people are safe from COVID-19 is virtually impossible here. 
What's even more concerning is that many of our patients are extremely vulnerable, with underlying health conditions, such as hypertension, HIV, or diabetes. Given these facts, as well as the lack of isolation, testing and treatment capacity in the region, which is one of the poorest in Tanzania, it is clear that an outbreak of COVID-19 here could be overwhelming for our hospital and devastating for the community.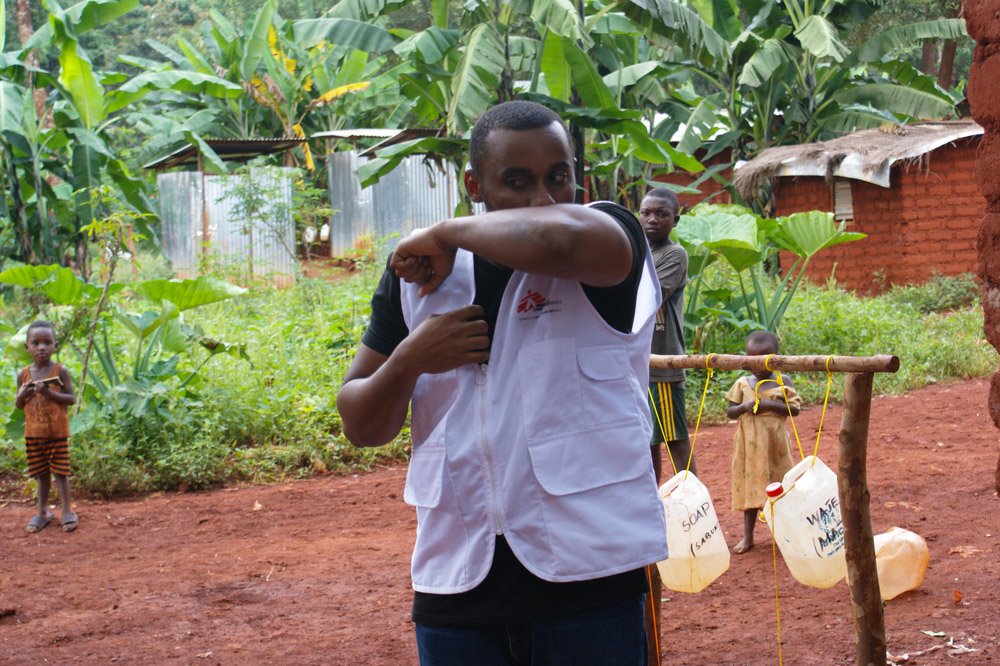 As we pile on to the bus to leave the camp at the end of the day, dozens of barefooted children wave us goodbye with wide smiles, as the sun goes down behind the mountains that stand in the way of the makeshift shelters and their homeland. It fills me with dedication and inspires me to come to the camp every day to support this community.
But as I watch COVID-19 spread through my country, edging ever closer to the foot of the camp, I am worried. Our teams are tirelessly working to prepare for the ticking time bomb, but there is only so much we can do. More support is desperately needed for the refugees and host community here, and it is needed now.