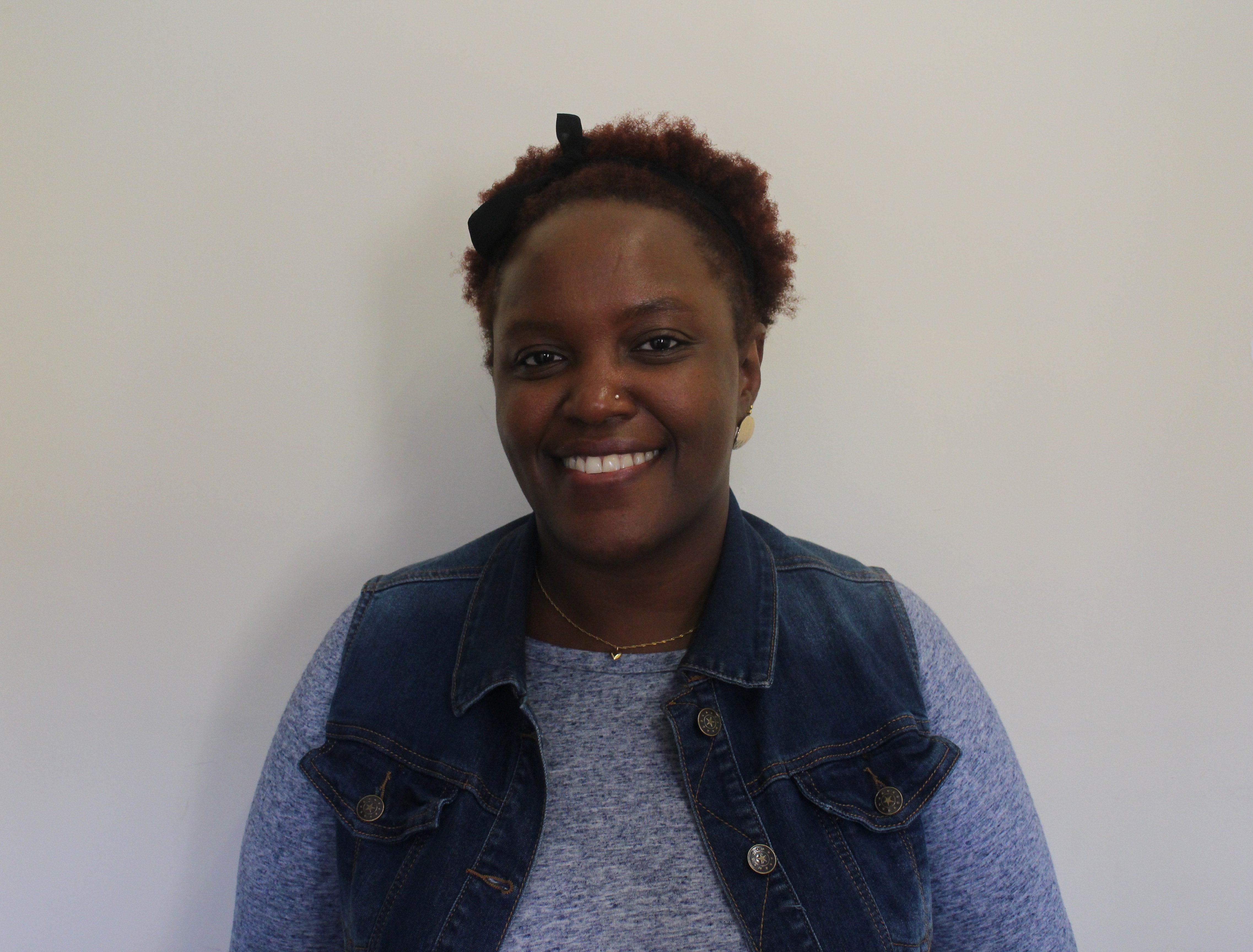 Sandra, 34, is a Psychologist who recently returned from Myanmar. She is currently preparing for her second assignment in India in an exclusively sexual violence project located in New Delhi. Sandra worked in Kenya between 2009 and 2011 and in Swaziland between 2013 and February 2015 as an MSF national staff member.
In Kenya, she was responsible for supervising counsellors working on the HIV and TB project as well as setting up guidelines for the counsellors. In Swaziland, she also helped develop guidelines for counsellors and coaching of the counsellors. In Myanmar, Sandra was a mental health officer responsible for supervising, coaching, mentoring and training counsellors in the field in issues related to HIV/TB and Internally Displaced People (IDPs) among other things from March 2015 to December 2015.
She worked in the Laiza Project. They would offer basic mental health to IDPs and mostly worked with school children in schools also. Sandra grew up in Kenya, but left Kenya to study in South Africa and in the United States. 
Sandra has the following qualifications:
BA Psychology (Western Washington University, WA, USA) June 2005
BA Hons (Nelson Mandela Metropolitan University, Port Elizabeth, SA) Dec 2007
MA Counselling Psychology (Nelson Mandela Metropolitan University, Port Elizabeth, SA) Dec 2008
Specialist training in psychometrics and has extensive experience in supervision, coaching, mentoring and training staff as well as providing Psychotherapy to patients on a wide range of issues.
 
Sandra speaks about her experience in Myanmar
Can you describe the context in Myanmar
I lived in a rebel-controlled area where we had to sometimes go past four checkpoints to get to our destination. The whole town had about 20 000 inhabitants, but the area where we stayed had about 4000 people only. If you wanted to travel, you had to plan your movement 6 weeks in advance to avoid inconveniences.
Residents of this area rely on NGOs for survival because there is need and diseases are quite prevalent and yet healthcare is inaccessible. MSF ran a TB and HIV clinic here and also offered mental health services. I felt I had a good reason to be there. The area is quite remote and it's close to the border with China.
What is memorable about your stay in Myanmar?
Being in Myanmar was a very good experience for me. I hung out a lot with the locals and literally lived with the locals. It was a simple life, but very fulfilling. The experience really made me appreciate the small things in life.
How big was your team?
There was a team of 6 counsellors and at the MSF clinic, we had 33 staff.
What challenges did you face?
Language was a huge challenge.
What was the best part of your job?
Seeing people improving after offering them our services was always good and quite fulfilling. After counselling some patients would refer other people to our clinic and for me this was really good because it shows people appreciated our service and it was meaningful to them.
I also really liked the Asian culture – the people are extremely welcoming. Unlike in other countries where you may fear for your life, you may not accept the invitation, but in Myanmar, I never felt like that. I would accept invitations to parties, weddings and dinners for instance from strangers without any hesitation. At one stage I was so sick, I had a cold and the whole city literally came to see how I was feeling. This is a community-centred place, the oneness is great.
 
Which other missions would you love to go to?
Working either in South Africa, Nigeria and Lebanon would be great for me. In Nigeria MSF runs a children's hospital, so I really love working with children and Lebanon seems like a very nice place – I would love to experience it.
Sandra speaks about her next mission
Where are you going and what will be your position?
I am going to New Delhi in India where I will work in a sexual violence project which opened at the end of 2015. My position will be Mental Health Supervisor for 9 months.
 
What are your roles and responsibilities?
I am yet to get more information, but I know my role will involve supervision, coaching and mentoring of counsellors and staff.
 
What are your expectations for this mission?
I am not yet sure what to expect, but I think it will be a good challenge for me. This is a stand-alone sexual violence project, so I am very excited because it is also a new project.
I am looking forward to new experiences generally
 
What challenges are you anticipating?
From my research, New Delhi is a very big city, busy, a lot of traffic – not sure what this would mean for me and what I will experience in such a big place. I am not expecting a lot of challenges for now, but there could be a work challenge in terms of adjusting to the way things are done, the speed, patience etc.
 
What are you looking forward to most?
I have always wanted to go to India because of their food and culture. I am a vegetarian, so I am excited because I know I can eat 100 types of beans in India. I am sure the experience both at personal and professional levels would be great.
 
What do you hope to achieve both professionally and personally?
I hope to help as many people as possible, to attract as many people as possible to our clinic, work well with the team and give as much support as I possibly can to team members
What motivated you to join MSF?
The humanitarian nature of the organisation, the high quality of services and patience centredness demonstrated by MSF has inspired me to be part of MSF. Just being able to help 'the forgotten people' with no access to healthcare really motivates me to remain in MSF and being able to go to all these places is amazing.
 
Who would you miss most while you are away?
I will certainly miss my fiancée who is in Swaziland as well as my family i.e. my parents and siblings. However, I am hoping to see my family soon as they will visit India in April.
 
What have you packed in your bag?
I will pack some family photos, my journal, spices and a few clothes. I know I will come back with loads of good material from India, so I will not pack a lot of clothes.
 
Find out more about MSF's work in Myanmar