Somali refugees continue to escape civil war and drought in their country for the refugee camps of Dolo Ado in neighbouring Ethiopia. MSF psychologist Kadar Muktar Moalim, originally from the Dolo Ado area, understands the needs of children who have survived so much adversity. He describes how he helps them cope with their new lives.
"Children arriving at Dolo Ado not only suffer anxiety from their experiences at home – which may involve malnutrition, violence, forced marriage, recruitment into an armed group and the loss of family member – but they also have to deal with arriving in Ethiopia. This is a new and strange place – adjusting to it can be difficult. Not only do they have a new community, but they also have to deal with a new social situation, including a new school.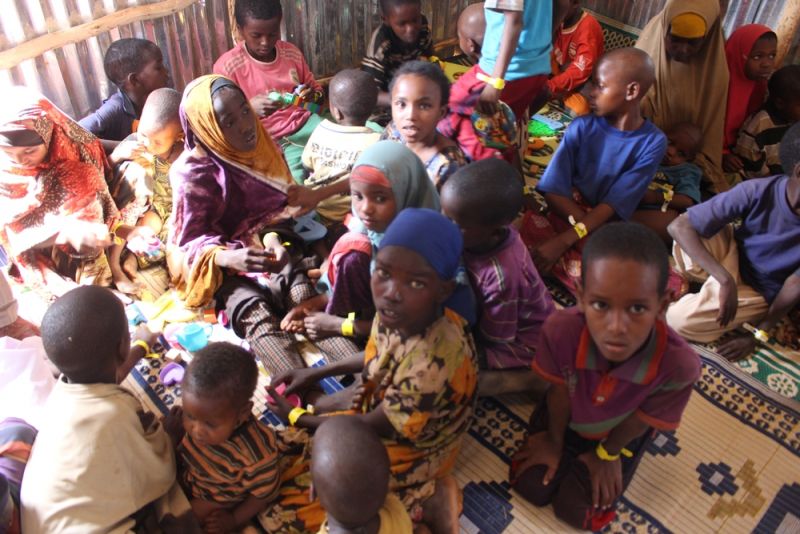 There are 220,000 Somali refugees now living in the camps in Dolo Ado, with close to 70 percent in some camps being under 18.
Some children have persistent traumatic flashbacks; they avoid certain places and situations in their new environment that can act as triggers. Often they are in a constant state of alert. In their own way, they are reliving their experiences.
Girls forced to take on the role of mothers
We see many young girls, some as young as 12, who are forced to assume responsibility for their families, often because their mother has died or is unwell. This creates chronic stress and anxiety among young girls who should still be enjoying life and learning in school. Their ability to cope is related to their emotional maturity and age.
In previous years there were many families coming across the border from areas like Bay and Bakol, but now this has slowed to a trickle. In these places, food was in short supply as many animals died and farming was made nearly impossible.
We receive some children at our reception centre who have come from Somalia with mental health problems relating to malnutrition. While there are not as many as in previous years, they still need help.
Malnutrition not only hinders a child´s physical growth, but it can affect a child´s emotional well-being. It can result in intellectual disability and psychological development.

MSF psychologist Kadar Muktar Moalim
When they come to us, it is often the first time the children have received medical support. The challenge is to help with the mental healing and provide them with coping mechanisms so that they can deal with future challenges.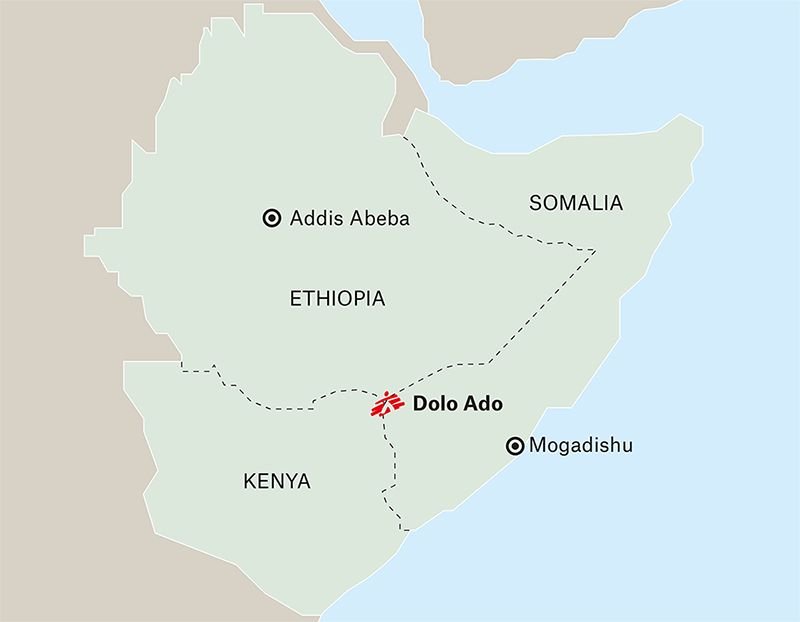 Malnutrition hinders a child´s development
Malnutrition not only hinders a child´s physical growth, but it can affect a child´s emotional well-being. It can result in intellectual disability and psychological development.
Difficulties can emerge in social interactions between family members, and with other children, leading to isolation and mood-swings. Sometimes this results in difficulties in developing social skills and can continue into adulthood.
Our mental health team in Dolo is small, but we are providing support to patients across a range of services. With so much mental trauma it is not always easy to diagnose the problems affecting children in the camps. With each child, we try to get to the heart of the problem by asking questions about how they interact with other children, family members and their community. We ask if they have any problems with attention span or memory or a history of abuse.
Helping children come out of their shell
We try to tackle the problem through a multi-faceted approach. We teach the parents and caretakers the importance of stimulating the child so that they learn to socialise. Physical and emotional interactions are essential for a child´s development.
I remember one young boy who came to our reception centre with severe acute malnutrition and depression. We spent time explaining to his mother the importance of psychosocial stimulation for a child's recovery and development. We provided his mother with balloons, toys and musical instruments to make that social connection with the child. Gradually, the child started playing with these toys and started to come out of his shell. These situations really give you a lot of satisfaction as a counsellor.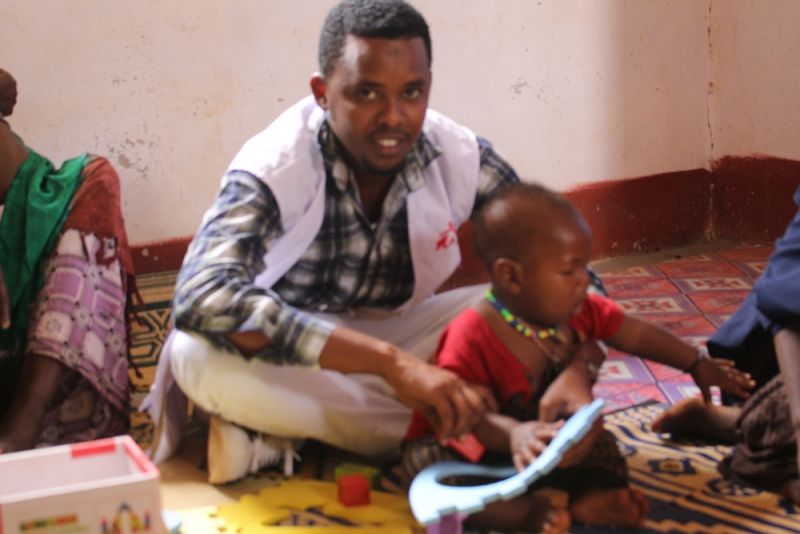 Negative reactions to treatment
With older children, we try counselling and psycho-education to help stabilise their interactions with their surrounding environment. Usually, the negative reactions emerge at the start of the session, manifested by physiological reactions like an accelerated heartbeat, sweating, tension in the muscles, irregular breathing and trembling. Patients will show feelings of fear, anger, despair and helplessness, and behavioural reactions like running away.
Over time we hope to see these symptoms recede, so they can start to lead more normal lives in the camp. Happily, we have had some success, and continue to look for new ways of improving people's lives.
It's not just children who suffer
Parents of malnourished children can also suffer from depression, stress and anxiety linked to the condition of their children. These parents become completely absorbed and see their own state deteriorate. We have to be sensitive to their needs and, if necessary, provide them with support as they deal with their children and live in the camps.
As in many other parts of the world, there is a stigma associated with mental health problems. Society can reject patients with conditions like depression, anxiety or schizophrenia, and our greatest challenge is to promote understanding and overcome the misconceptions people have about these conditions."
---