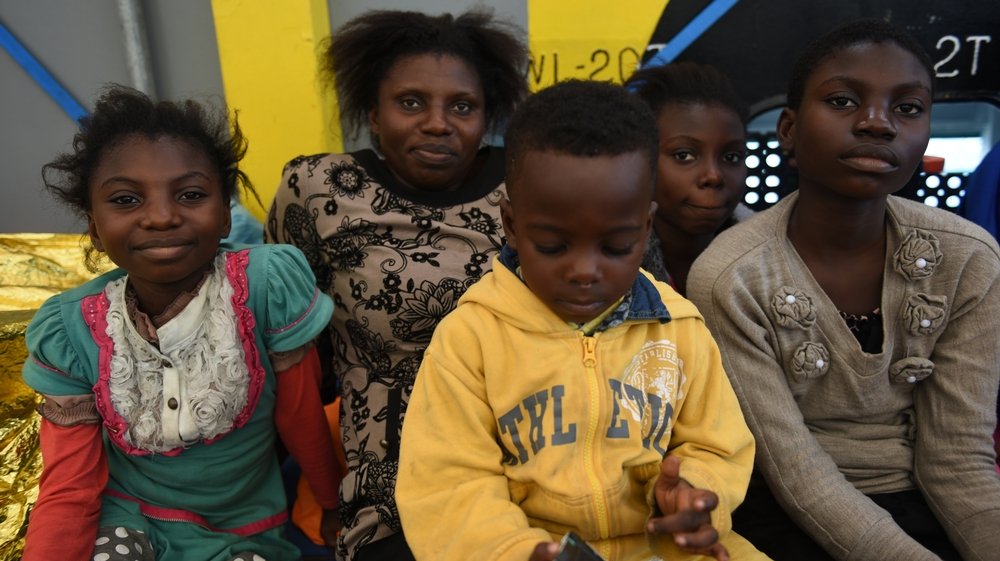 The Bourbon Argos, a search and rescue ship deployed by Doctors Without Borders (MSF), has been on a mission to save lives at sea since the 7th of May 2015. By the first week of June, MSF had already rescued at the Bourbon Argos 1.057 migrants, who were sailing in the middle of the Mediterranean Sea using dilapidated boats with little hopes to get to land in Europe.
On this deadly trip MSF has found people coming from sub-Saharan Africa and other countries including Nigeria, Syria, Morocco, Guinea, Ivory Coast, Bangladesh, Gabon, Senegal and Mali. Some people reported that they had been living most recently in Libya, before violence caused them to leave.
Idowy and her children were rescued on 7 June 2015 in the Mediterranean Sea by the MSF Bourbon Argos search and rescue vessel.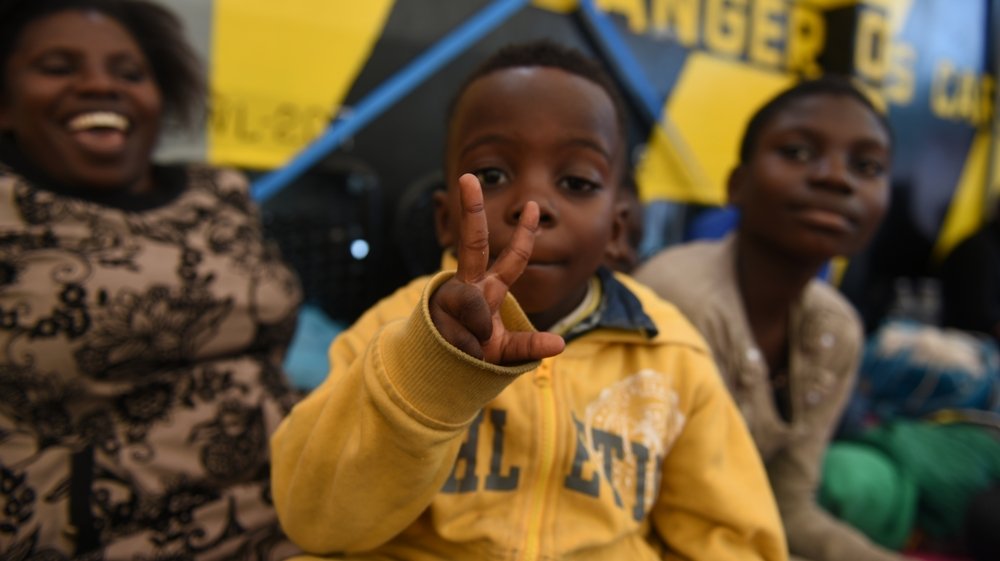 "My name is Idowy and these are my children. We come from Nigeria but we lived in Libya for 4 years, where we had a normal life, working and living all together.
One day we (the family) were inside the house and some guys came in with a gun, they threatened us and they took my husband, they tried to kill me. In the end, they left me and my children, but we couldn't find peace there. We had to hide. We were hiding all the time and we couldn't come out. The guys came back and we were scared. We had to move away.
We went to the shore because we needed to get to the boats. I have my children and I had to save them. I knew if I would leave, I would have peace. That's why I took my children and we ran away, joining the boats. 
I didn't really know where we were going to, but I believed that when I would be inside the boat I would be free, and I would be safe from the threatening, the guns… I have my children in my life and I have to take care of them. 
I thank God that we're alive, me and my children, and I am really happy."