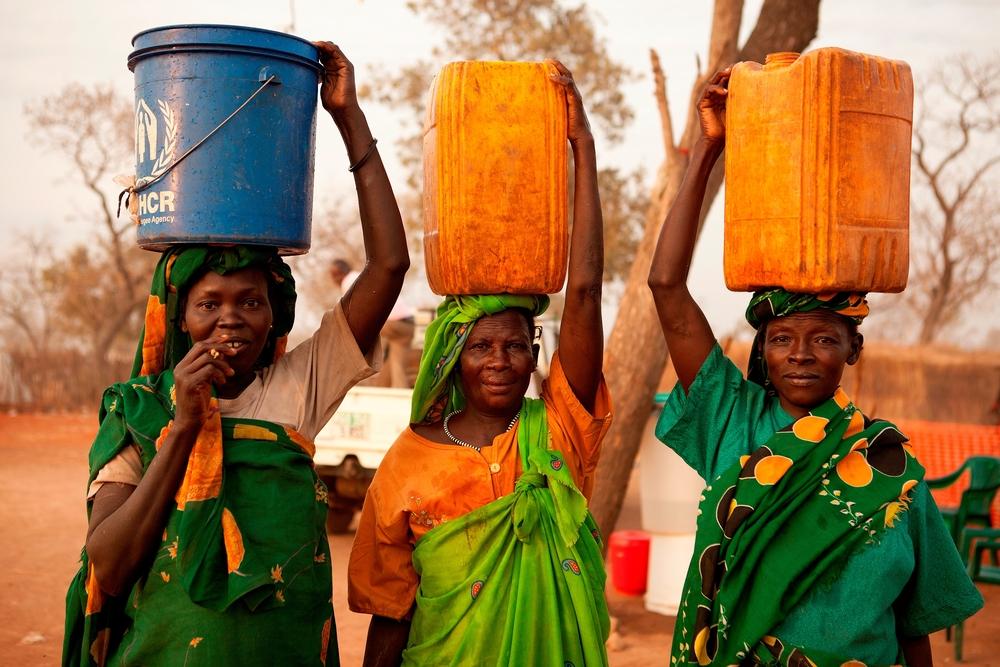 MSF Staff
Fundraising
Meet the MSF Southern Africa team
Meet the Fundraising Team
Ching-Ting Lee
Business Intelligence Specialist
Ching-Ting analyses data and compiles reports for the Fundraising Unit.
Florence Najjemba
Donor Loyalty and Retention Manager
I am the current Donor Retentions manager in fundraising for Doctors Without Borders (MSF)Southern Africa since Aug 2017.
This role's specific responsibilities are the development and management of all donor retention and loyalty programs for MSF SA. This includes Regular and Occasional Donors.  The role undertakes detailed analysis and monitoring of our donor base to ensure quality, loyalty and retention programs. It also entails ensuring thorough testing and recording of donor feedback to ensure that MSF program is engaging and generates ongoing and sustainable funding. 
Kgothatso Banoe
Major Donor Manager
Tare Mutendadzamera
Donor Acquisition and Marketing Manager
Lethabo Mathososha
Donor Retention Officer
Respond to and attend to all incoming queries and requests from current and prospective donors in a timely manner. Administering offline and online retention materials. To increase donor lifetime value. Oversee loyalty campaigns for mass donors in order to increase donor commitment to the organization's retention rate.
Luba Nyathi
F2F HR and Training Officer
I am responsible for ensuring that various HR tasks are carried out to increase the efficiency of the day-to-day running of F2F teams and ensure that all HR processes are implemented and adhered to. Also responsible for the recruitment, orientation, training and performance management of all MSFSA F2F teams to maximize the acquisition of donors and targets.
LUTHO FELITI
Philanthropy Reporting Intern
To support the growth of MSF SA's Major donor, corporate, trust and foundation revenue program and the relationship management activities of front-line fundraisers.
Matshidiso Mapeka
Digital Campaign Officer
Tshidi is responsible for implementing and coordinating and optimising digital fundraising campaigns across email, search, display, paid social and other digital marketing channels. 
Matthew Sullivan
Corporates, Trust & Foundations Officer
To seek new funding opportunities and to ensure continued support from MSF's Corporate, Trust and Foundation donors.
Mthulisi Ncube
Database Manager
Mthulisi is responsible for managing the Fundraising CRM and its systems, he also provides support to the users and ensures that the data is secure.
Nelson Mafulo
F2F Manager
I am responsible for managing MSF Southern Africa's Face-to-Face (F2F) fundraising channel's operations which comprises of an in-house and outsourced team to maximise the acquisition of revenue and donor targets to continue contributing to MSF's Independence, Impartiality and Neutrality.
Rivaldo Madiba
Donor Care Intern
Samantha Mkandhla
Head of Philanthropy & Partnerships
Sam leads the philanthropy team in building profitable, multi-year relationships with Corporates, Trusts and Foundations, and High Net-Worth Individuals (HNWI). Her role also includes high-level engagement with the Southern African philanthropic community, garnering financial support for MSF projects to save lives around the world.
Victor Malatji
Donor Engagement & Events Intern
Zine Magadlela
Philanthropy Reporting Intern