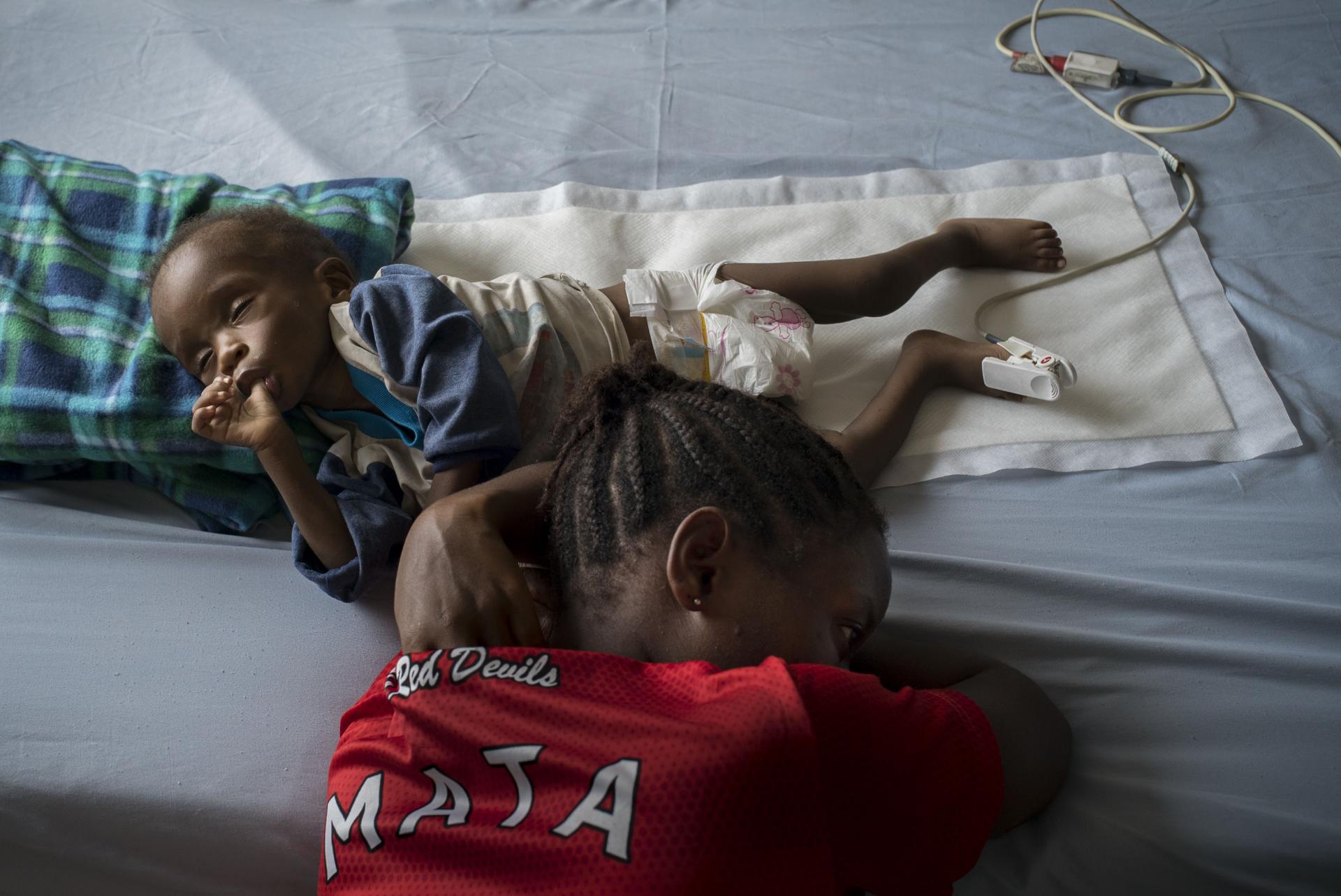 Doctors Without Borders (MSF) runs a paediatric hospital in the Liberian capital and implements a new model of care for people with mental health disorders and epilepsy.
In 2020, we continued to provide specialist paediatric care in Bardnesville Junction hospital, which we opened in Monrovia during the Ebola epidemic in 2015. When COVID-19 led to travel restrictions in March, we were forced to suspend paediatric surgery because of the difficulty in sending surgical staff to the hospital. We reinforced our infection prevention and control measures and maintained our emergency and inpatient services for children, treating many with malaria and malnutrition.
In recent years, Bardnesville Junction hospital has served as a paediatric training site for Liberian medical workers. From January to March, we trained nurses, medical doctors and a nurse anaesthetist, before suspending medical internships because of COVID-19 risks. In April, we distributed soap to 78,000 households in Monrovia and carried out a hygiene awareness campaign to help prevent COVID-19. We provided technical support in infection prevention and control at the city's military hospital, where COVID-19 patients were treated by the Ministry of Health.

children admitted to hospital
people received care for mental health disorders or epilepsy
Mental Health and Epilepsy
Around 13 percent of Liberians experience mental health disorders, and past studies have shown a high prevalence of epilepsy. Yet these conditions often remain untreated, exacerbating social stigma. Working with five health facilities in Montserrado county, our teams supported mental health and epilepsy care through diagnosis, treatment, and referrals. We supplied the essential mental health and epilepsy medications in these facilities, as they are generally unavailable in Liberia.
COVID-19 risks led us to suspend face-to-face consultations with our mental health and epilepsy patients for around four months. Instead, we conducted patient consultations by phone and organised monthly outdoor appointments for their medication refills. We resumed face-to-face consultations from July onwards, helping stabilise patients whom we could not reach by phone.
No. staff in 2020: 328 (FTE) » Expenditure in 2020: €6.1 million MSF first worked in the country: 1990