A Congolese refugee living in South Africa has made it her life's work to help people caught up in the violence of war.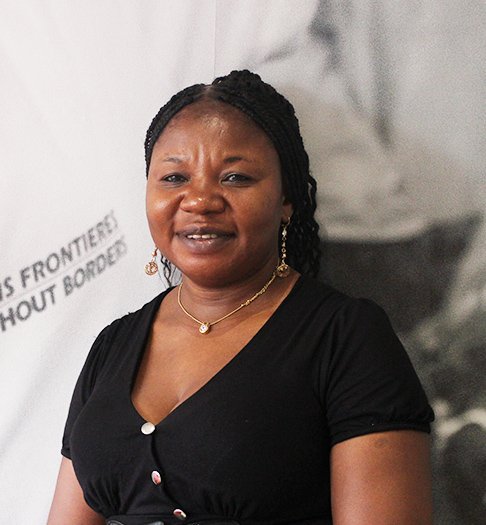 Dodo Kibasomba has a passion for humanitarian work. Not because of her seven field assignments with Doctors Without Borders (MSF), working as a nurse in precarious contexts including Mali, South Sudan and the Central African Republic - but because the Congolese national knows first-hand what it is like to have to flee from war.
"I myself am a refugee," says Dodo who, together with her fiancé, fled the fighting in the eastern DRC for South Africa in 2004. "There was a war in my home town Bukavu, and we were forced to run away. We were looking for somewhere where we could find a safe place and a better place," she says. Thirteen years later, the couple is now married with two children and committed to helping others who are in the situation they once were.
"I have worked helping refugees for almost all my career," Dodo says. "Following the Rwandan genocide in 1994 and the Congo Brazzavillian crisis in 1998, I helped in the DRC. Then I fled as a refugee to South Africa. After the xenophobic violence in 2008 and the situation with Zimbabwean migrants, it helped me further understand the difficulties, stresses, and attitudes refugees face. It created in me a compassion to work for humanitarian organisations."
Most recently, Dodo spent six months in Nigeria and Niger, bringing medical care and aid to communities displaced in the conflict between the Nigerian military and Boko Haram in Borno State. 
"This crisis is very serious and has affected many West African countries – particularly Niger, Nigeria and Cameroon. In all these places, people's lives are no longer stable. They are running from the Boko Haram fighting hoping to find places where they can be safe," she says.
Dodo was the medical team leader in Nigeria's Benisheik – the site of the September 2013 massacre of civilians by Boko Haram. "Benisheik is one of the villages most affected by this crisis. Schools are closed, there is no water and people don't have food. It's really terrible. Refugees and displaced people stay in a camp in the middle of the village. There were no health facilities before MSF set up a centre to treat the community. In our programme, we see about 1,500 children every month."
The majority of health issues the team deals with relate to malnutrition and malaria, especially among children. 
'The mortality rate went down'
"With malnutrition, our initial target was to treat children under 5 years old. But because of the conflict and the resulting lack of food, we saw malnourished kids who were much older," Dodo says.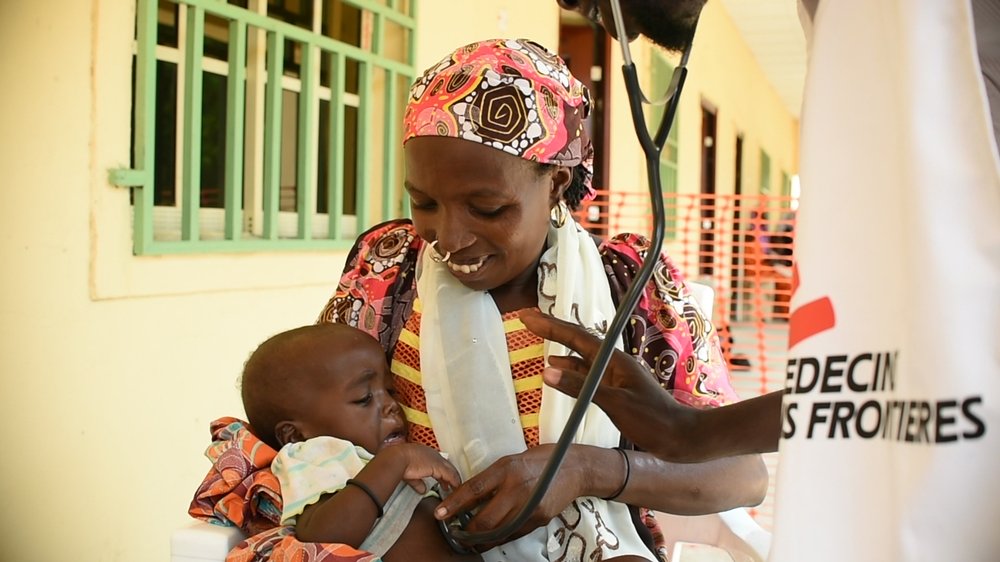 "Once an 11 year old boy came to our stabilisation centre very, very sick. We found he was malnourished and on top of that, he had malaria and a respiratory condition. His parents were afraid they couldn't help him anymore, so we tried as MSF to save this child. Deep down everyone thought there was no hope but we tried and eventually treatment worked; he miraculously recovered!"
"We saw many children like that, who arrived in a very critical condition, but with the persistence and professionalism of the team, we helped them survive. When I left Benisheik, the mortality rate went down for kids in the community – something I was grateful we achieved."
Dodo, who has two children of her own, says that seeing the children of Borno State suffering and being forced into a very critical health situation was the most challenging part of her work. But the difference MSF makes is what motivates her to keep going on assignments. 
"When you see people suffering, dying, just where they are, you know within yourself that you have to be there to try and do something to help them. These conditions are very bad. As a human being you feel you must do something, anything, and maybe you will save someone's life."
Dodo's commitment to her work is strengthened by her own life experience of being a refugee who fled the violence of a war. Although her children have grown up in South Africa, shielded from that harsh reality, they too share the humanitarian spirit of their parents. 
"My daughter is 11-years-old and she loves MSF. She wants to be a doctor and when she plays, she lines up her dolls and says, 'these are refugee children and they are suffering so I have to help them'," Dodo explains.
"I'm happy when I see that. My children understand what I'm doing, and maybe one day they will want to do the same."
Find out more about MSF's activities in Nigeria.