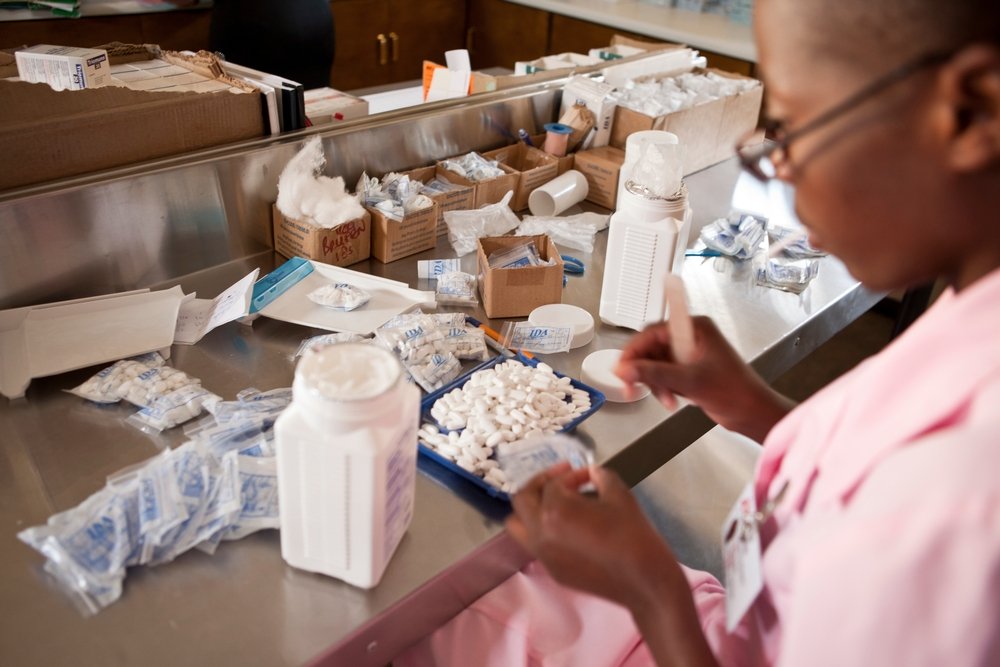 JOHANNESBURG, 1 December. –  International HIV treatment donors have turned their backs on millions of people living with HIV in Southern Africa. The region hardest hit by the global HIV and Aids epidemic – ordinary South Africans who know their HIV status must stand up denounce this betrayal, says Katlehong community health activists HE-TIC (Health Training & Information Centre), Treatment Action Campaign, Doctors Without Borders (MSF) and Section27.
Today on World AIDS Day community members in Katlehong are mobilising people to know their health status by participating in a HIV testing and counselling (HTC). This vigour in taking responsibility for their lives must set example to the rest of the country and international donors who hold the key to navigating a critical crossroad in the fight against the epidemic: New scientific advances promise to finally halt and reverse the epidemic, and international political commitments have been made to  turn this science into policy. But the reality is that funding shortages now threaten to interrupt—or reverse—the progress of African nations working hard to finally get ahead of the epidemic.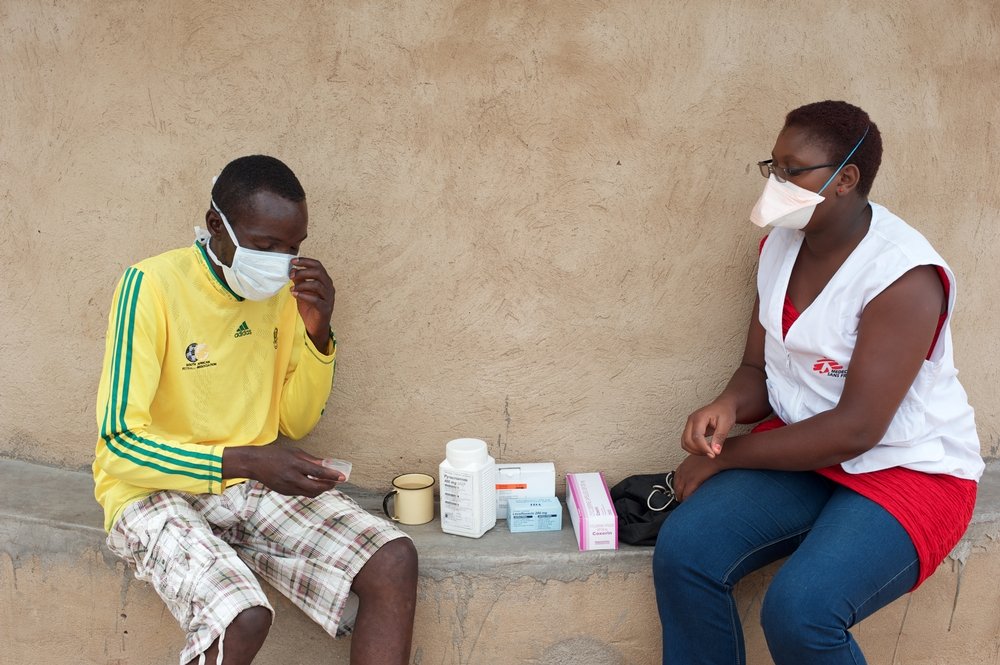 On November 22 the announcement that the Global Fund to Fight AIDS, TB, and Malaria, the world's biggest multilateral HIV programme funder, was forced the cancel new grants until 2014. The United States and European Union, who are major Global Fund donors must own up to having effectively gutted the Fund by not sticking to their funding commitments. It means no new HIV patients will be put on ART until there is money to do so-making life a commodity with a price. While the Global Fund will try its best to keep people in programmes in Malawi, Zimbabwe, Mozambique and Swaziland on treatment, the fact that international donors have failed to meet their financial obligations means that ambitious plans by countries in Southern Africa to scale up treatment and  implement new WHO guidelines for treatment and prevention of the disease must be thrown in the dust bin. This  will mean the difference between life and death for millions.
"This very bad news for millions of people in Southern Africa who are entirely dependent on funded HIV treatment – people who answered the call of testing for HIV because they were promised treatment. For all of us to prevent the spread of HIV and save lives, we must know our status; test regularly and practice safe sex. We must go onto ARV treatment if we test HIV positive and we should not wait until we are sick to start treatment,"says  Papi Thetele of He-TIC and TAC
"Today we are telling people to test for  here in Katlehong because we know they can get treatment for free. But we have to stand up and fight for our brothers and sisters in Malawi, Mozambique, Swaziland and Zimbabwe  whose lives depend on it. International donors must find the money to fund the Global Fund."
14.2 million people in low- and middle-income countries, mostlyin Africa,living with HIV are qualify for ART initiation, but to date only 6.6 million are receiving treatment. In most Southern African countries, over 30% of those eligible for ART do not have access to it. In some cases, such as Mozambique, up to 70% of those eligible do not have access. In these countries, funding to place new patients on treatment is not expected until 2014-2016.
 
"7.6 million people are in need of ART today. We know very well how to save their lives. Cutting funding is letting them die. This is exactly what governments of rich countries are doing by not respecting their financial commitments to the Global Fund," says Dr. Gilles van Cutsem, MSF's medical coordinator for South Africa and Lesotho. 
"We also know that HIV treatment is HIV prevention. Being on ART has been proven to reduce the chance of transmitting HIV by 96%. Just when science increasingly shows we can arrest the spread of HIV and stop AIDS we are told rich countries don't see this as a priority. As doctors trying to treat people with HIV we feel like firemen whose water supply is being cut off in the face of an all consuming blaze."
Today He-TIC, TAC, MSF and Section27 and other community organisations in Katlehong, call on the South African government and Health Minister Aaron Motsoaledi to:
Lead the South African Development Community in denouncing the flippant manner in which the US and EU countries have reneged on their financial obligations to the Global Fund and demand that they immediately make good on their promises.
Provide leadership in the struggle to ensure universal access to ART in Southern Africa  now
NOTE: As part of the World Aids Day activities in Katlehong, Keleketla Library (a Johannesburg-based media arts project) will stage a radio show to engage about 300 community members on the day's news and critical issues regarding HIV/AIDS. The aim is to educate, entertain and mobilise the community in order to spread the word about the urgent need to test and treat HIV.
FOR MORE INFORMATION OR TO ARRANGE INTERVIEWS, PLEASE CONTACT:
Kate Ribet, MSF Communications |

[email protected]

| +27.798.722.950
Borrie la Grange, MSF Communications |

[email protected]

| +27.832.875.294
Papi Thetele, He-TIC & HE-TIC | +27.739.580.896